Please call 01837 500123 for last minute bookings, our system times out two hours before.
Trapped Escape Rooms…
Team size: 2 – 6
Time Limit: 60 mins
The Bletchley Blueprints are Missing!
Step back in time to 1942…
Alastair Dennington the renowned cryptologist needs your help!
Working for a secret government department on a small project to crack the ENIGMA machine, he needs you to collect the blueprints from his private residence in Devon.
The documents are hidden in the flat somewhere behind a series of cryptic puzzles for you to solve. They must be found before they fall into the hands of the enemy.
Get the plans and key, get out as soon as you can.
Team size: 2 – 6
Time Limit: 60 mins
Templars the Secret Service
A rogue agent is destroying the secret service from within,
you must delve deep into the world of espionage to expose the perpetrator, your cover is an unassuming tailors shop but all is not what it seems…
Through a series of puzzles and tasks, you must uncover hidden files which pertain to the agent's identity, be quick – intelligence has informed you that the agent will return in 60 minutes.
Get out with the files as soon as you can!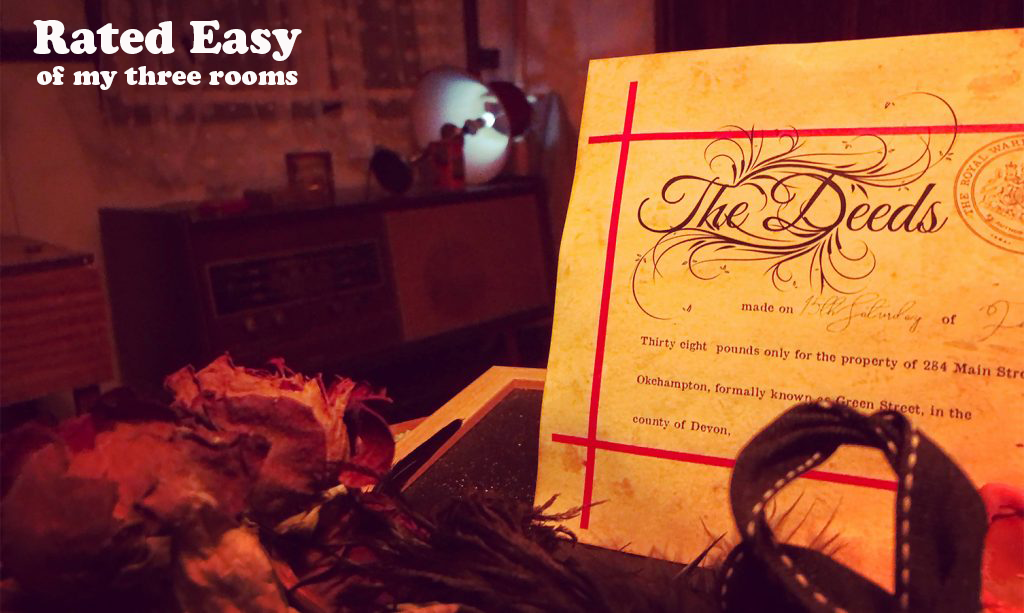 Team size: 2 – 6
Time Limit: 60 mins
You are the last living relatives of the Tapper Estate.
(284 Main Street)
Mr and Mrs Tapper where found dead in this house, their only child was never found…
In Mr D Tapper's Will it was instructed that to become the legal owner of this property you will have to find the deeds which have been hidden in the house within the time period of 60 mins.
Mr Tapper has hidden the deeds behind a path of devious puzzles for you to solve…

Our first escape room (5 of us) and what an experience! Really welcoming and a brilliant set up with a fast-paced, exciting set of clues to solve. We weren't sure... read more what to expect and didn't know if the room would live up to the hype...More

Escape440433


23rd August 2018